Pre-Terminated Copper
DTECH Copper cable assemblies, pre-terminated for your convenience, are engineered to enhance efficiency while dramatically cutting down on installation costs and minimizing waste. These assemblies are ideal for high-density cross-connection and patching systems, built upon DTECH's top-performing AV-Ready cabling solutions, capable of supporting speeds of up to 10GBase-T.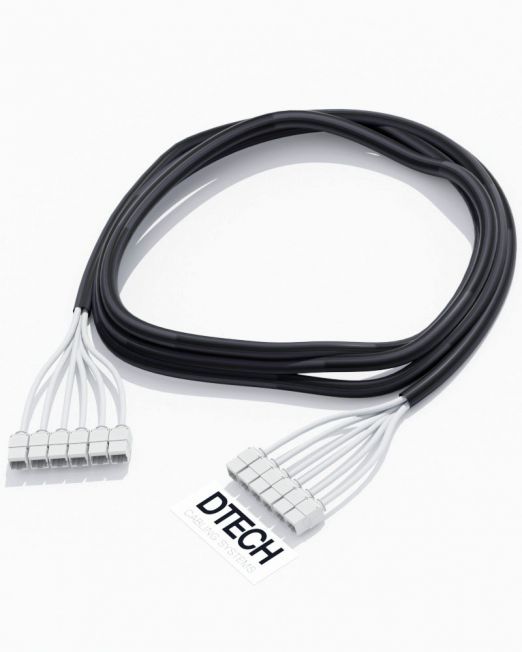 Quick View
---
Features & Benefits
DTECH 100% factory-terminated, bundled, and rigorously tested for quality and performance
60CM breakout for maximum usability.
Our black mesh tubing not only maintains cable organization but also provides crucial protection against fraying and potential damage.
Hard outer HOFR oversheathing available for industrial connectivity
Fast and Easy Plug & Play Installation
Certified Paperwork is provided with every Pre-Term.